Texting is not boring anymore because there are thousands of different emojis and stickers available on different platforms and messaging apps that make texting/chatting much more fun and interactive. However, most of the times you don't know which apps bring you the most amazing emojis for your texting needs. This is where we come into play because we always bring you the best of the best apps that cater to all your different needs. Below we have the Best Emoji apps for all your emoji needs.
Best Emoji Apps For You
1. KeyMoji
KeyMoji is like the perfect dictionary of your favorite emojis. This app brings you all the amazing emojis and more crowdsourced from a lot of different sources that are being updated in real time. If you're not really emoji-savvy and have not much knowledge about what each emoji stands for then KeyMoji is the perfect app for you because it will teach you exactly what each emoji means. This app shows you emojis with their phrases so you always know what you're sending to your friends and loved ones. Just make sure that the receiver also knows what your emoji stands for so that things don't get awkward.
Developer: Literati Labs
Compatibility: iOS 8.0 or Higher
Availability: iOS (Free)
2. SwiftKey Keyboard + Emoji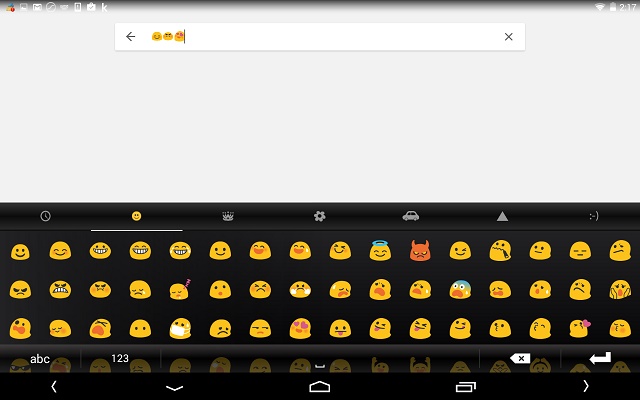 What's better than having a dedicated app for emojis? Having a dedicated keyboard for your iPhone or android smartphone that comes preloaded with hundreds of emojis that you can use in your day to day texting. SwiftKey is one of the best keyboard apps available for Android platform because of its unique features, jaw dropping suggestions, flow-typing, and a vast user generated dictionary make it the best keyboard. The addition of all your favorite emojis and then some just makes it the overall best app for everyone who loves texting a lot. The app will even suggest emojis to you when you type a word or phrase. For example, when you type "Lets grab a drink!" it will show you the wine-glass emoji automatically, pretty neat.
Developer: SwiftKey
Compatibility: Android 2.3 or Higher, iOS 8.0 or higher
Availability: Android, iOS (Free)
3. Emoji Free
If your thirst for emojis cannot be quenched with just a hundred emojis then you need the Emoji Free app on your iPhone available for free. This app brings in so many emoji choices for you that you will fall in love with it. Emoji Free has a large collection of emojis and a wide range of different types of emojis that you can add to your texts and/or emails. You get the usual non moving static emojis, the awesome animated emojis, and the most wanted emoji art where you get different pictures made out of different emojis put together. The app also features cool emoji fonts that you can use to add the extra oomph to your text messages.
Developer: Jinmin Zhou
Compatibility: iOS 7.0 or Higher
Availability: iOS (Free)
4. Imoji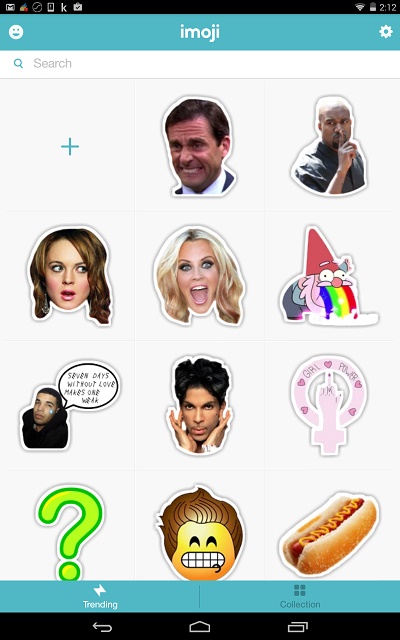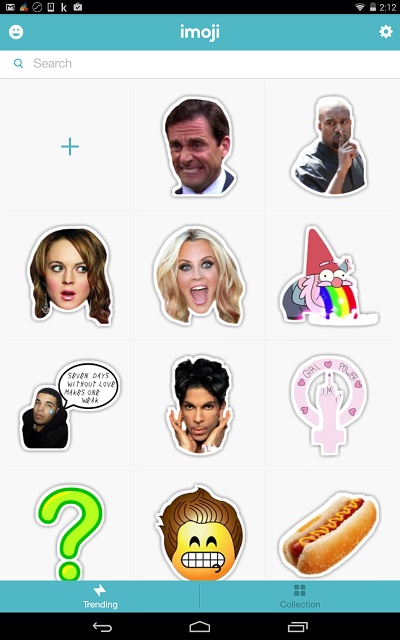 If you have ever wanted to see your face or your friend's face as an emoji then you don't have to wish for that anymore because now you can easily do so on your smartphones. Just get the Imoji app and start creating your personal emojis and stickers and share them with your friends via messages. The downside with this app is the fact that instead of sending these messages via other messenger apps you will have to rely on this standalone messaging apps. You can only send these stickers through the built-in messenger in the Imoji app which may not be as feature full as other messaging apps like WhatsApp, Messenger, etc.
Developer: Builds
Compatibility: Android 4.0 or Higher, iOS 7.0 or Higher
Availability: Android, iOS (Free)
5. Emoji Type
Here's a situation that most emoji lovers face most of the times. You're looking for that one perfect emoji but you have to scroll through hundreds of emojis in order to find that one emoji you want to use, sounds familiar? Well, it does happen to a lot of us. Not anymore because the Emoji Type is a custom keyboard for your iPhone that will show you the exact emoji as you type. It keeps suggesting related emojis for the words or phrases that you type which makes it very easy to send emojis to your friends without having to scroll through a bunch of them. This keyboard works flawlessly with third party apps like WhatsApp, Facebook, Twitter, etc.
Developer: David McKinney
Compatibility: iOS 8.1 or Higher
Availability: iOS (Free)
6. Emojiyo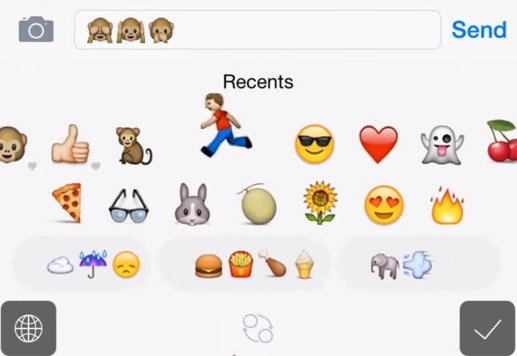 When you want to customize your emojis and arrange them in a suitable order for yourself in order to have quick access then you want an app that actually lets you do so. Emojiyo is the perfect example of such an app because it lets you easily customize your whole emoji keyboard so you can put all your most used and favorite emojis in a single place where they can be accessed easily and quickly. You can get different emoji packs for your smartphone and best of all, you can even make your own combinations of emojis and save them for later use. Emojiyo's collection of emojis keeps expanding every day so you have something new to use in your texts, Whatsapp, Viber, etc everyday.
Developer: Chappy
Compatibility: iOS 7.0 or Higher
Availability: iOS (Free)
7. Emoji Keyboard by LINE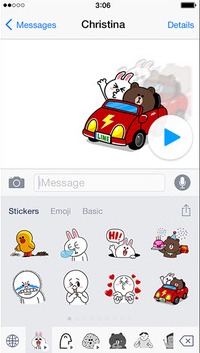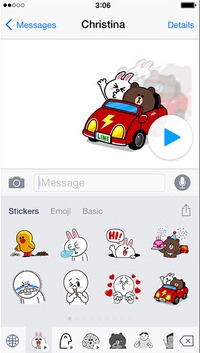 LINE is one of the most popular messaging app available on multiple platforms. The main reason why LINE is really popular is because of its large collections of emojis and beautiful stickers that you can use and send to your friends on LINE. However, you don't have to use the LINE app every time you want to send or use these amazing stickers because now you can insert the stickers in your regular texts as well with the all new Emoji Keyboard app by LINE. This app gives you all the popular stickers and emojis from the LINE directory and lets you use them in your texts. You can use the animated stickers as well. The only drawback is that you can't import your paid stickers from LINE yet.
Developer: LINE Corporation
Compatibility: iOS 8.0 or Higher
Availability: iOS (Free)
8. Emojiary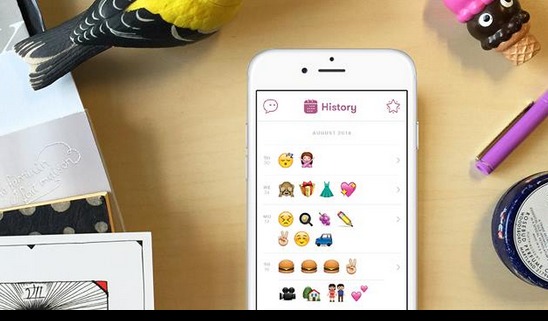 You don't have to only use your favorite emojis in chats, texts, and emails anymore because Emojiary lets you use your emojis in your personal diary. Emojiary is a fun new personal diary app for your smartphone where you can jot down your daily thoughts and ideas but with a unique new twist. You don't have to use text to put down your feelings in the diary app instead you can use related smileys and emoticons to express the way you are feeling. The bot will then ask you questions related to how you're feeling and you can answer with emojis in order to carry on the conversation. The bot will also teach you how to use the app and walk you through different functions of this personal diary app. This is a unique approach of using emojis in your daily life but it's definitely rewarding.
Developer: All Tomorrows
Compatibility: iOS 7.0 or Higher
Availability: iOS (Free)
9. Emoji Keyboard Pro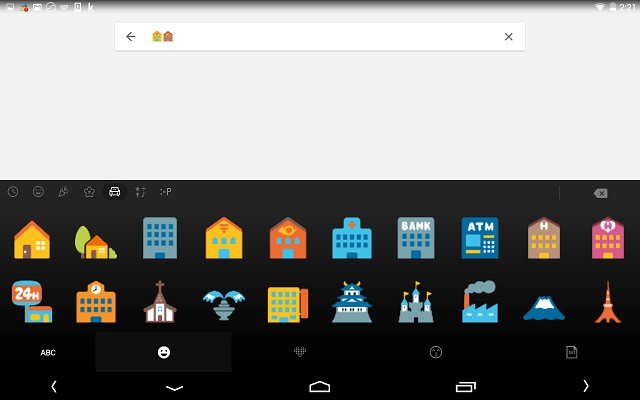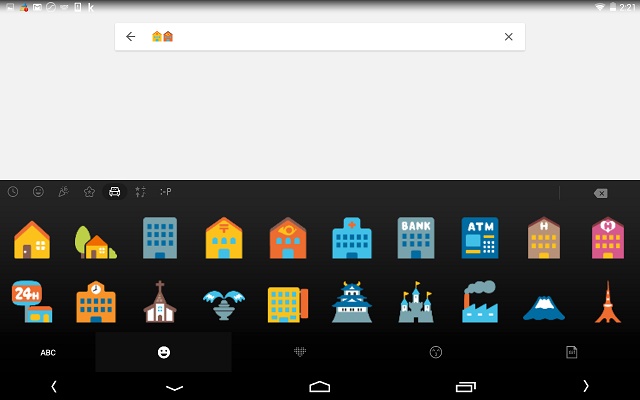 Get yourself a full-fledged keyboard that comes with built-in thousands of emojis for your personal use. Emoji Keyboard Pro is a fully functional keyboard that lets you customize the whole keyboard and make it the way you feel comfortable with it. There are hundreds of themes to choose from and a plethora of different emojis that you can use in your texts, WhatsApp, Viber, and almost any messaging app available out there. The app also brings new features that lets you search for the most popular GIFs and send them to your friends & loved ones and convey your thoughts in super funny GIF images. You can also make your own GIFs directly from the app.
Developer: Emoji Keyboard Dev
Compatibility: Android 4.0 or Higher
Availability: Android (Free)
These are all the apps that should be enough for all your emoji needs on your smartphone. However, there are still bonus services that will help you get the most out of smileys and emoticons.
Bonus: Emoji Games
Linkmoji is a simple website that will actually turn all your links into a line of emojis that you can share with anyone you want. It's actually an emoji short-link.
If you're more into emoji games then you should check out Emoji and Earth P*rn. This is a game where you have to find the emoji that's not moving from a whole lot of moving emojis, it sounds fairly easy but when you play it then you will realize that it's not as easy it may sound.
SEE ALSO: Top 9 Instagram Alternative Apps
If you have anymore suggestions regarding any emoji apps then feel free to share them in the comment section below.