For a while, Internet Explorer, Firefox and Safari were the most popular web browsers with the greatest number of users. However, the release of Google Chrome in 2008 brought about a huge shift in the web browser landscape: its immaculate performance and sublime appearance took the world by a storm, and it soon overtook Internet Explorer and Firefox.
Safari and Firefox were improved and came close to overtaking Chrome. However, Internet Explorer, despite the improvements made by Microsoft, never regained its former position. Therefore, Microsoft developed a new browser, called Microsoft Edge, as a the modern, cross-platform successor to Internet Explorer.
When Microsoft Edge was released alongside Windows 10 in 2015, it failed to make an impact and was criticized for being too sluggish, stuffy, and lacking in terms of browser extensions, which allowed the other web browsers to further increase their userbases. However, in 2019, Microsoft completely changed the infrastructure of Edge based on the open-source Chromium software project developed by Google.
With this update, Edge began to be seriously considered as an alternative to Chrome and Firefox, and with its support for extensions, fast performance and clean design, it is an excellent web browser.
After garnering some support for Edge, Microsoft announced that it was planning to release a preview version for Linux in October. However, one question remains: Why should Linux users opt for Edge?
Improved Performance
With the new version of Edge, Microsoft significantly improved upon performance. Initially, the browser was extremely sluggish and used too much memory to load pages. However, changes were made to its internal structure, and the current version of Edge is very fast. Now, web pages load quickly, even if several tabs are opened. Edge even outperforms Chrome, as it does not slow down if multiple tabs are opened. For example, after opening the same five tabs on both Edge and Chrome, the latter requires much more RAM than the former (as shown in the image below).
Clean Design
Edge, which has a minimalist and easy-to-use interface, is free of clutter, especially compared to Internet Explorer. The new tab page has been designed well, and, in addition to showing the weather, the results of sporting events, and other news, it keeps track of your recently visited sites.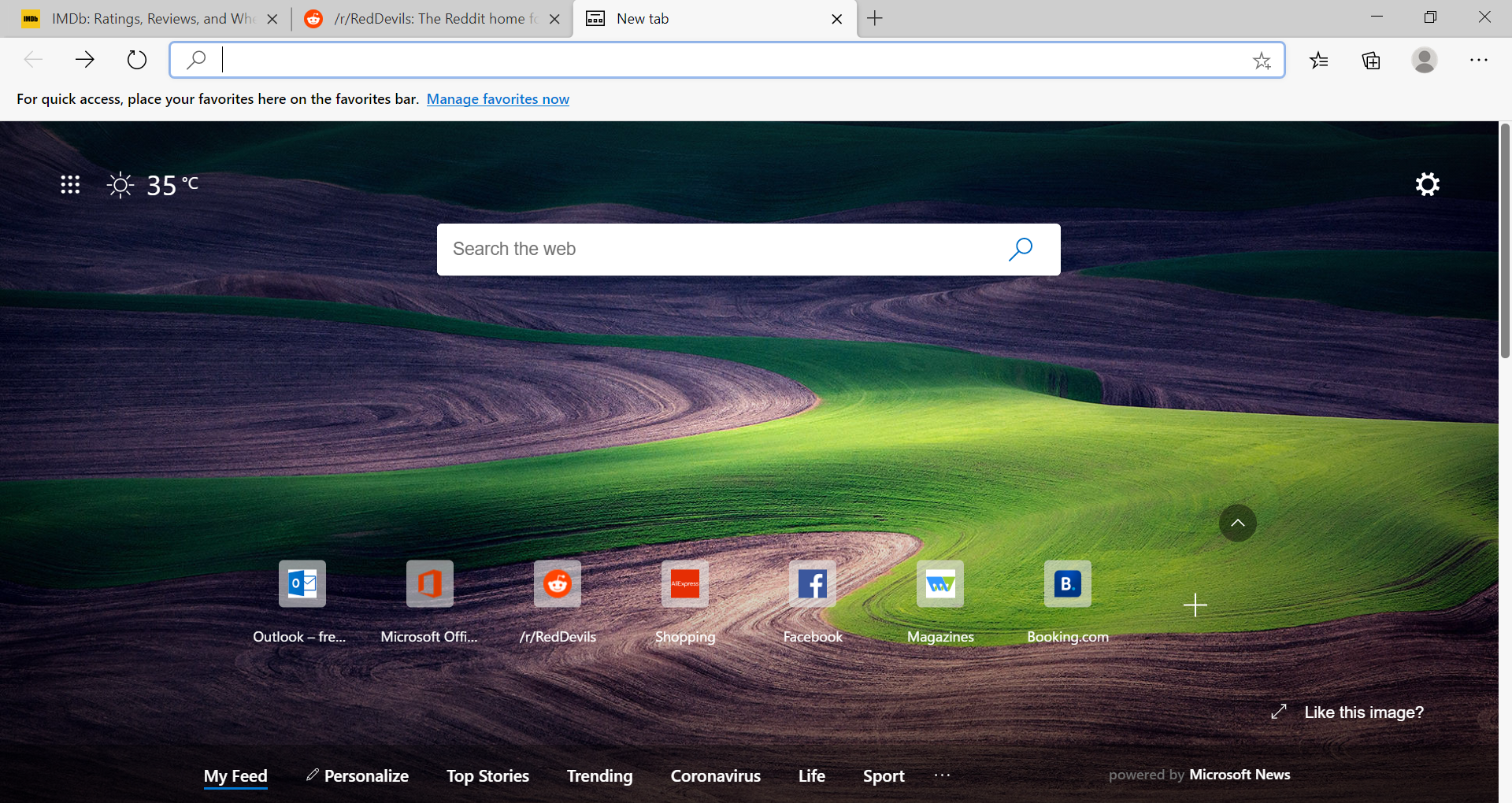 Edge also provides a reading mode. Although similar functionality although already exists in other browsers, with Edge, this mode is more prominent. Reading mode allows users to turn off all advertisements and sidebars, providing a clean, clutter-free interface that feels like reading a book.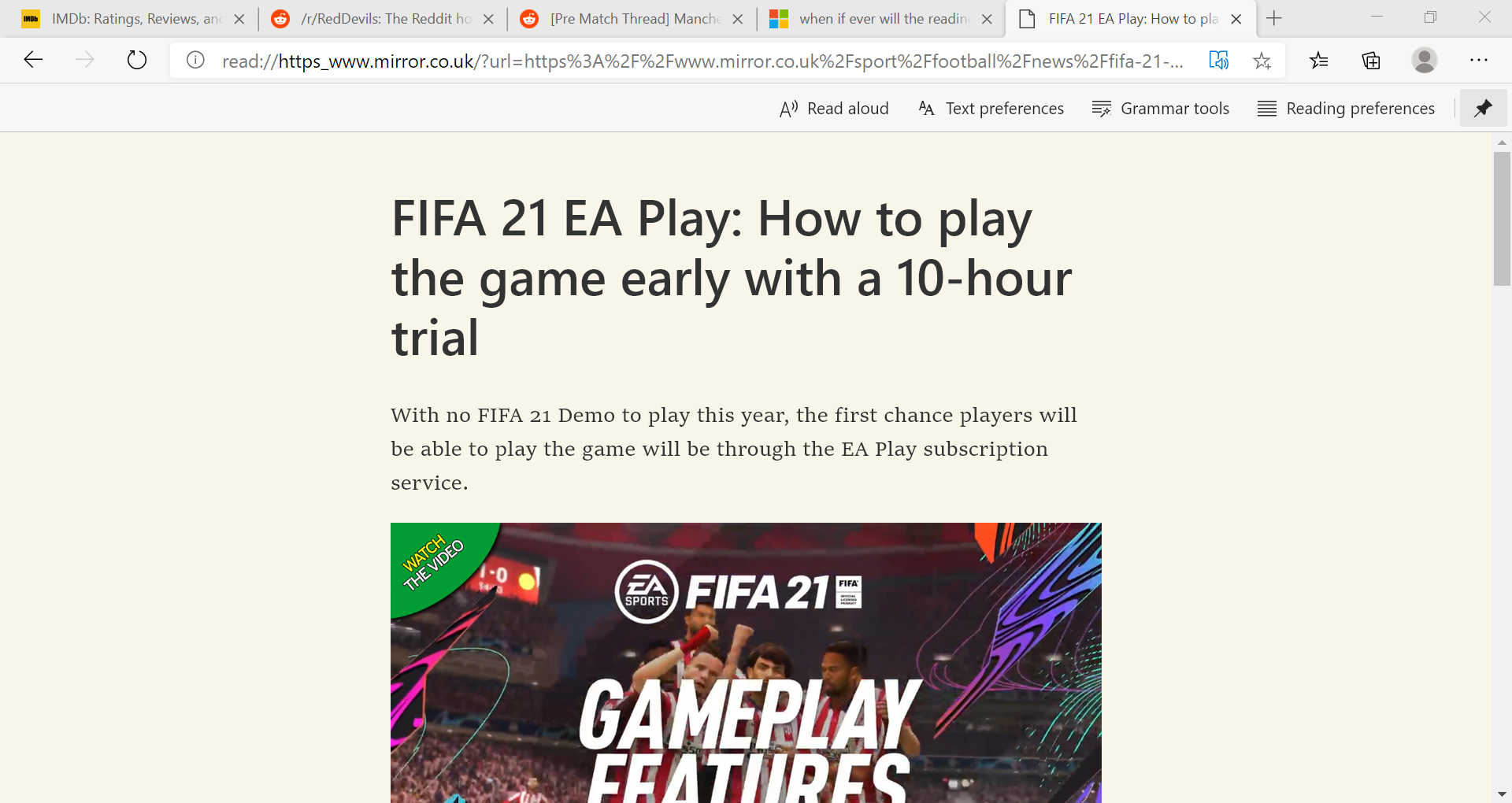 Enhanced Security
Edge also provides an advanced data security system. Privacy issues have become quite common in recent years, and therefore, it is more important than ever to use applications that protect your data from misuse. Edge provides a tracking prevention feature that gives you control over what you see and prevents third-party websites from tracking you, and it has three categories users can adjust in accordance to their needs.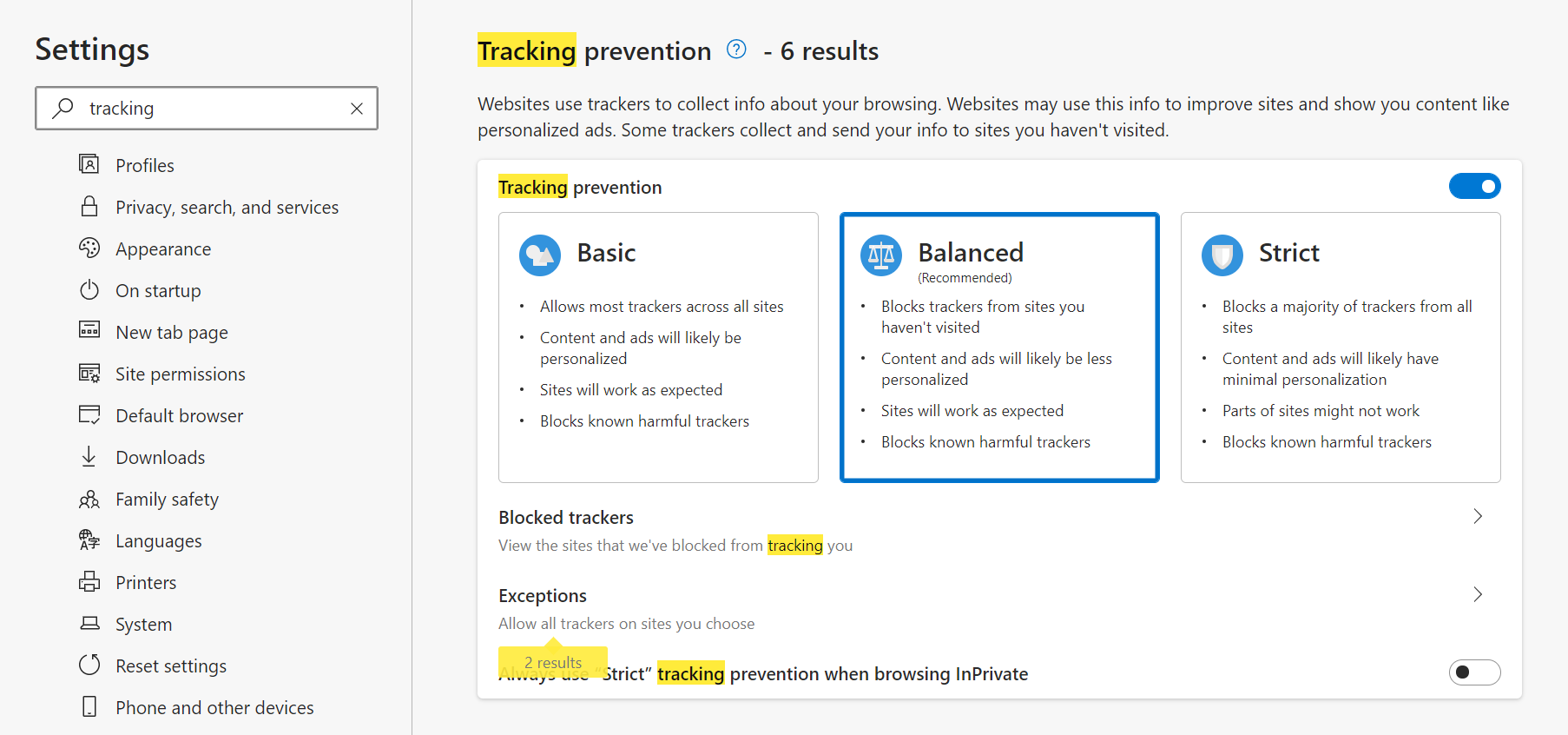 Edge also has a crapware blocker that prevents applications that may harm your computer (e.g., adware, spyware) from being downloaded.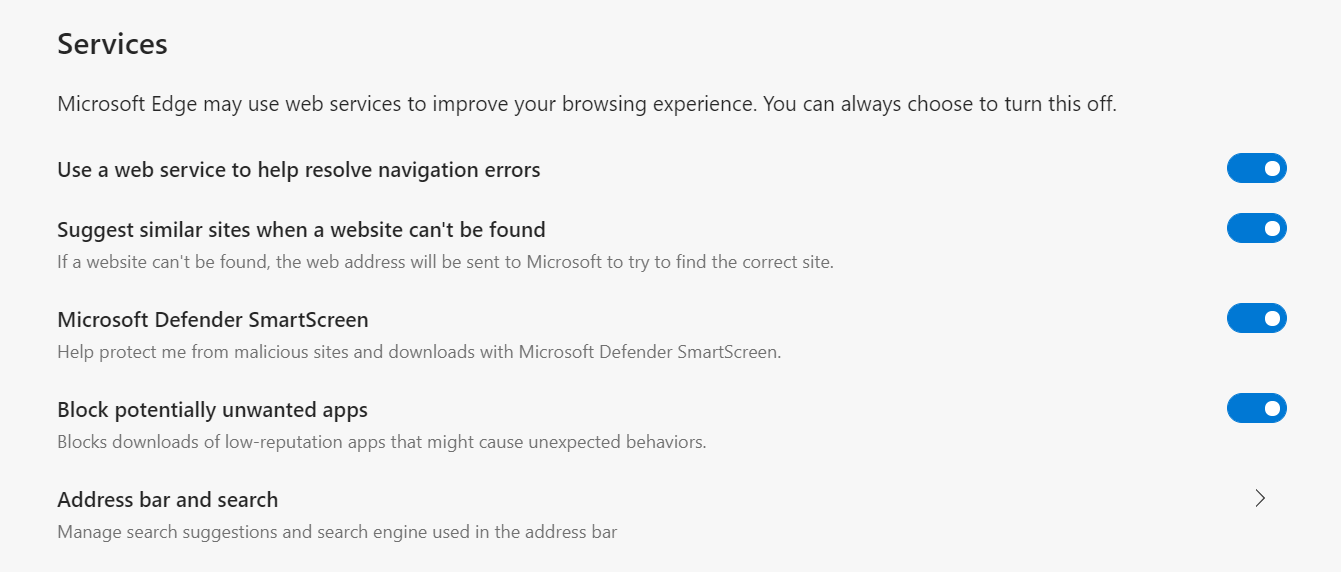 New Features
Most of Edge's features aim to enhance the productivity and organization of users. For example, Collections allow you to collect ideas from multiple web pages, organize them and export them in various formats that for easy access. Furthermore, Collections are synced with your Microsoft account, making them possible to access from all your devices.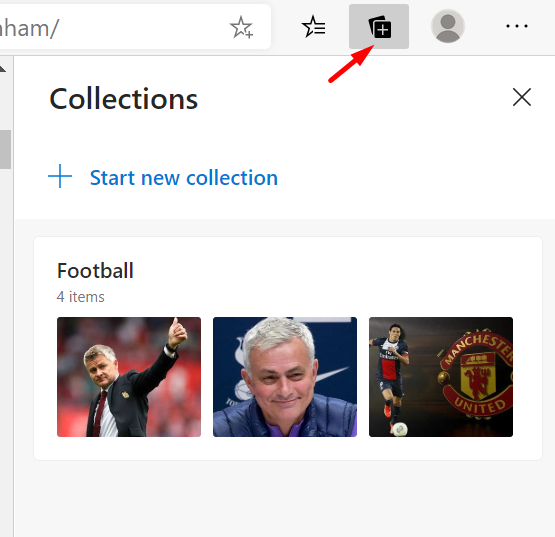 Great Viewing Experience
Netflix users can now comfortably watch Netflix shows and movies on Edge without using unofficial clients. Furthermore, Microsoft Edge provides the best streaming experience, as (according to Microsoft) it is the only browser that currently allows users to watch movies and shows on Netflix in 4K.
Why use Microsoft Edge?
After navigating some bumps in the road, Microsoft Edge is finally being considered alongside Chrome and Firefox. Edge has an easy-to-use interface and some great features. Furthermore, with the preview only a few days away, Linux users have a reason to be excited.