The next big update to Xiaomi's custom Android skin, MIUI 12.5, is finally out for Mi fans worldwide.
After finishing up with the MIUI 12 rollout, Xiaomi has launched MIUI 12.5 at the Mi 11 global event. The update brings several new features to the table such as privacy enhancements, new animations, and more.
Xiaomi says that the new MIUI 12.5 is extremely efficient. It gives more performance while consuming less battery.
MIUI 12.5 Release date
Xiaomi kept the MIUI 12.5 launch on February 8th at 20:00 GMT+8 in an online event. The MIUI 12.5 Global update will begin rolling out to the supported Xiaomi devices starting Q2, 2021.
The MIUI 12.5 update was first unveiled back in December in Beijing, China where Xiaomi also introduced Mi 11 which is its latest flagship.
Xiaomi hasn't announced a MIUI 12.5 launch date for India. We believe that Xiaomi will begin MIUI 12.5 India roll-out without an official announcement.
MIUI 12.5 Features
The latest MIUI 12.5 update from Xiaomi comes with a bunch of amazing features. Here are the best ones —
1. Snow Mountain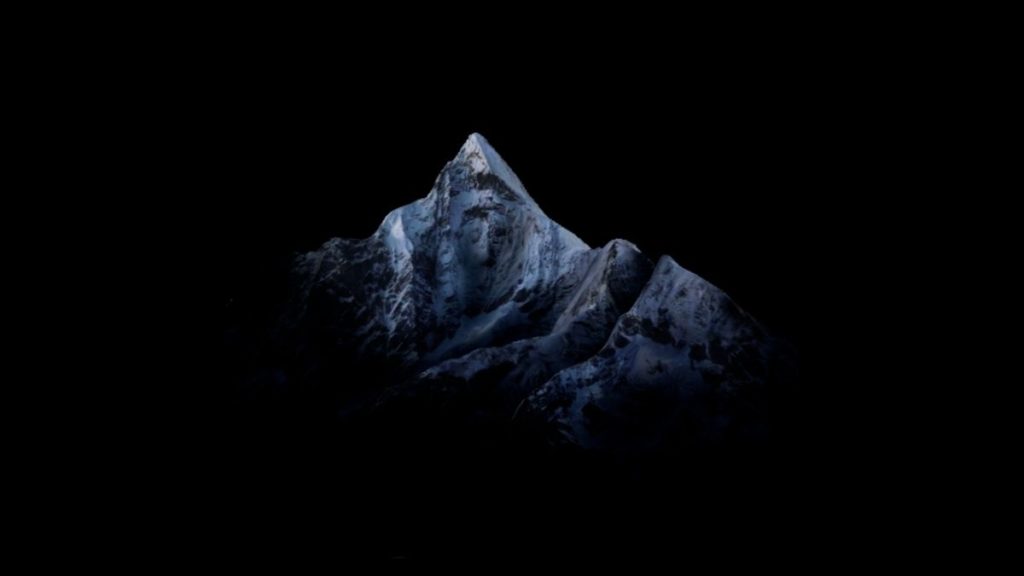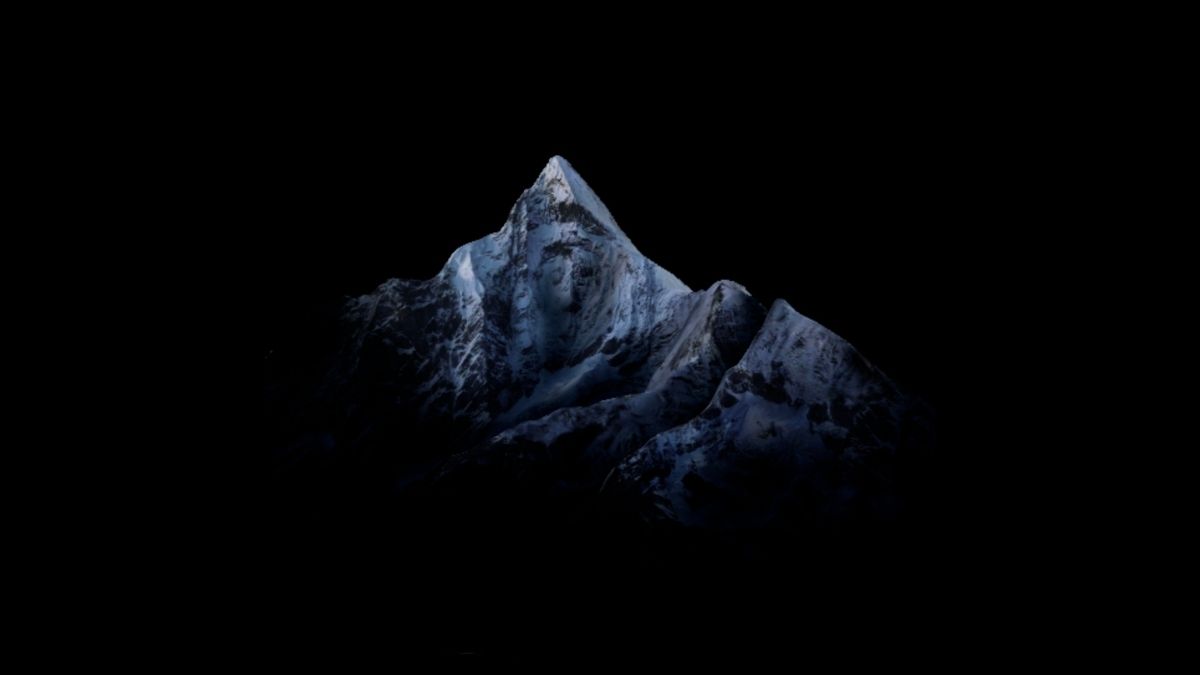 One of the biggest MIUI 12.5 features is the new breathtaking live wallpaper from Xiaomi called Mount Siguniang super wallpaper.
The new MIUI 12.5 Super Wallpapers change animation while unlocking the screen or swiping through pages on the home screen. We are quite fascinated with the MIUI 12.5 Snow Mountain live wallpaper in which the background turns day or night based on the day's time.
The good news is you can sideload and get both wallpapers on your Xiaomi device, even if the MIUI 12.5 update hasn't arrived for your device.
2. MIUI+
Another new feature of MIUI 12.5 is the Windows 10 and MIUI integration via a new service called MIUI+.
On supported laptops, Xiaomi device users will be able to view their phone notifications, open phone apps, quickly transfer files, seamlessly copy-paste text from their smartphone to laptop, view photos and screenshots on the system, and a lot more.
There is also a new Notes app and File Manager app for computers to sync notes and files stored on the Xiaomi device.
3. The Notes app
Xiaomi has introduced a number of new changes in the default Notes app. Right off the bat, the MIUI app now has a new icon.
Apart from that, there are new tools for doodling and sketching. You can now also compose mind maps with complex structures.
4. Big Privacy changes
Xiaomi has added a number of privacy features in the latest MIUI 12.5 update. For instance, users will get a prompt if apps are trying to access the clipboard data. You can accept the request, deny it or wait for it to automatically deny after a timeout.
One big and much needed MIUI 12.5 privacy feature is that Mi users can now give an approximate location to the apps requesting it rather than giving out the exact location.
5. New Animations and changes to the UI
Xiaomi said there are a few tweaks to the UI design focusing on the visualization. To that end, there is also a new animation framework.
On the home screen, you will see a new Ripple animation for downloading apps and Burst animation for uninstalling apps. The app folders on the home screen also have a brand new design.
Under the hood, Xiaomi says it has reduced core memory usage by upto 20%. Also, the system apps in MIUI 12.5 consume 22% less CPU and 15% less power. Apart from that, Xiaomi says gestures in MIUI 12.5 gives instant response.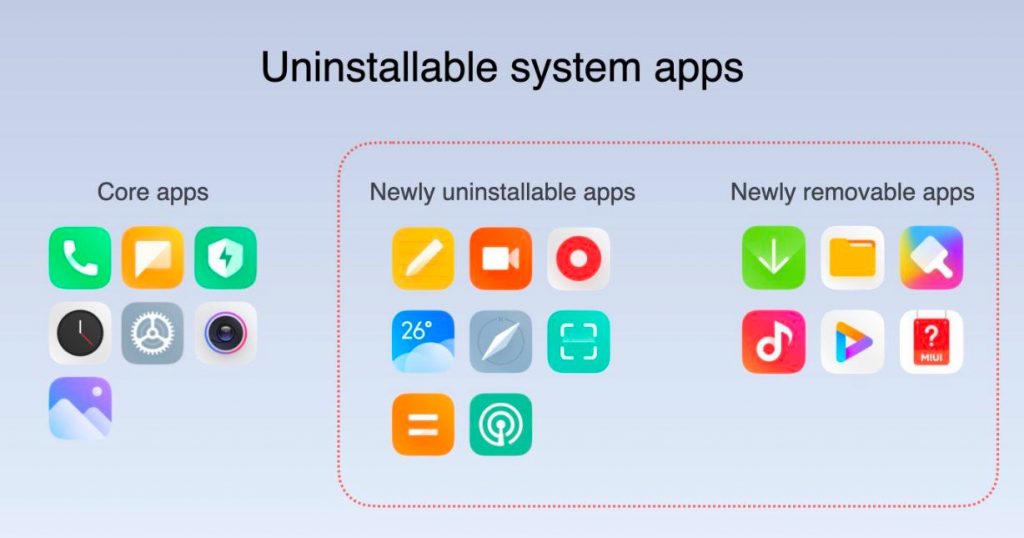 In the MIUI 12.5 update, users will be allowed to uninstall more MIUI default apps.
6. New System Sounds
In MIUI 12, Xiaomi added nature-inspired sounds which can be set as ringtones, and message tones. In the new update, Xiaomi has added new natural sounds which are inspired from places in Amazon, Australia, Artic and Africa.
MIUI 12.5 Rollout Schedule
Here is the list of Xiaomi devices that will receive MIUI 12.5 in the Q2 of 2021 —
Mi 11
Mi 10
Mi 10 Pro
Mi 10T
Mi 10T Pro
Here is the list of Xiaomi devices that will receive MIUI 12.5 by the end of Q2 of 2021 —
Mi 10 Lite 5G
Mi 10T Lite
Mi Note 10 Pro
Mi Note 10
Mi Note 10 Lite
Redmi Note 9T
Redmi Note 9 Pro
Redmi Note 9S
Redmi Note 9
Redmi Note 8 Pro
Redmi 9