Google is omnipresent in the lives of those who use smartphones, laptops or tablets. There's no getting 'away' from the Sundar Pichai-led company. Be it search, Maps, Gmail, internet browsing — it's mainly all about Google, Google and Google. Still, sometimes you need numbers to prove how dependent people are on Google or how the company is literally everywhere in your life.
Let's start with Search. Google is so dominant that 'Google' it has become a part of the lexicon. There are, of course, other search engines. DuckDuckGo for the 'hipsters' and those who value privacy. There's Baidu in China and Yandex in Russia whereas Bing and Yahoo are amongst the 'popular' search engines. Google, however, towers above them all. As per StatCounter, a database of global stats related to search, browsing and others, Google Search had a whopping 92.2% market share in September 2020. Bing had 2.8% share, Yahoo had 1.5% while Baidu, DuckDuckGo and Yandex rounded off the top 5.
Now, let's take a look at the browser market share where Google's offering is the widely popular Chrome. Compared to Search, Google isn't that dominant but a clear leader by some distance. Chrome, as per StatCounter, had a market share of 66% in September 2020. Apple's Safari browser came second with around 16% market share followed by Mozilla Firefox. Samsung Internet, Microsoft Edge and Opera complete the top 5 browsers in the world.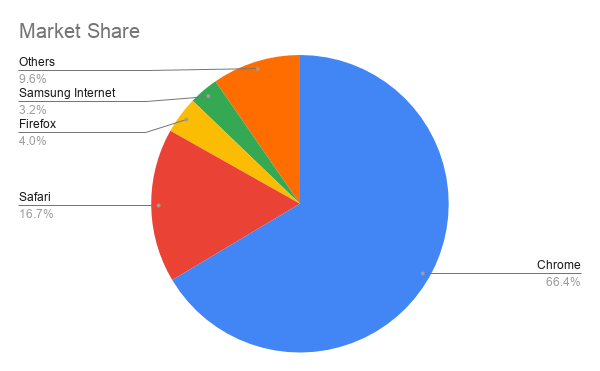 Moving on, Search and Chrome are primarily used on smartphones and here too Google is the dominant player, thanks to Android. StatCounter pegs Android's market share at close to 74%. This means almost three in every four smartphone users have an Android-based phone. Apple's iOS had close to 24% market share while Samsung and others have minuscule share in the OS market.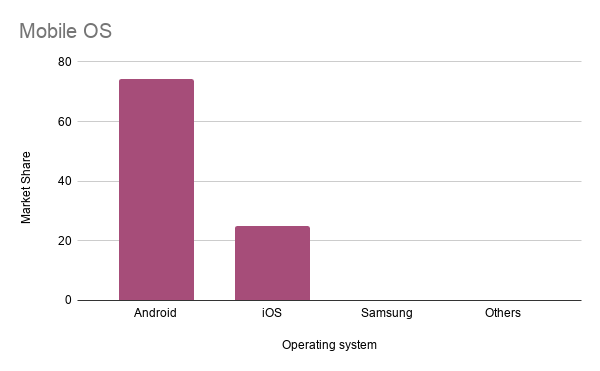 Browsing, search and mobile OS — three areas where Google is a dominant player and hence literally everywhere in people's lives.